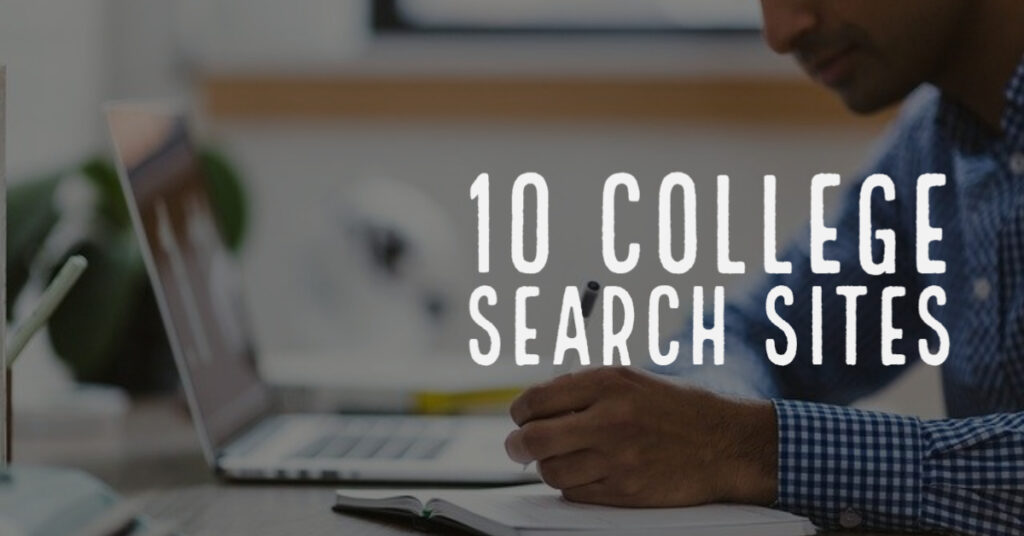 If you have a junior in high school, you are starting to think about which colleges might make their top 10 list and the best place to start collecting information is online through college search sites. College search sites match colleges to your teen's interests and abilities. Encourage your teen to spend some time on each of the sites changing preferences a bit. They might wind up with an entirely different list of colleges that might introduce them to unique possibilities.
When my daughter was searching for college possibilities, she knew about Boston University but had no knowledge of a much smaller college in the same area: Bentley College. The search process using college search sites unearthed this gem and it turned out to be her final college choice. If she did not spend time searching for colleges in the Boston area, she would never have found the school she now calls her alma mater.
If you're putting together your college list, check out these online search engines:
1. College Board's BigFuture
College Board offers one of the best search tools around with BigFuture. You can find colleges by test scores, location, majors, support services and diversity. If you create an account, you can save your favorite colleges and revisit them later.
2. Cappex
Cappex is another top resource and college search engine. You can search through thousands of schools, plus you can estimate your chances of admission based on your GPA and admission test scores. You can also use the "Fit Score" to gauge whether a college could be a good match for you. The fit meter assigns a percentage to each school based on your preferences, like school size and tuition cost. If you get 90% or higher, the school could be a great fit. Finally, you can estimate your chances of gaining admission to specific schools by inputting your grade and test score information.
3. College Insight
Some college search websites let you save a list of your favorites, but College Insight takes things a step further. With College Insight, you can build tables with any combination of variables to compare colleges. You can pick out the most relevant data and information to compare schools in a way that makes sense for you.
4. Niche
Niche is another great resource for learning about colleges across the country. After narrowing down your list, you will see that each college comes with a "report card" and overall grade. Niche gives grades for professors, athletics, dorms, and safety, among other concerns. Plus, it creates its rankings based on data from the U.S. Department of Education (DoED) so that you can browse colleges by state or major.
5. Unigo
Unigo mixes up the traditional college search format. Instead of selecting filters, you'll answer questions through a college match quiz. Then, Unigo will match you with colleges based on your responses. You can learn about each school, as well as read unbiased student reviews.
6. College Navigator
College Navigator is a college search site offered by the DoED's National Center for Education Statistics. Although the design of the website isn't exactly slick, it's a thorough directory with up-to-date info. You can filter schools by location, selectivity, sports teams and other criteria. Plus, you can indicate tuition costs and your state of residency; the tool will even take into account in-state versus out-of-state tuition.
Use College Navigator for a no-frills look at facts and figures.
7. College Simply
College Simply doesn't have a ton of search filters, but it does collect a huge number of student reviews. You can find schools by test scores, state, ranking or acceptance rate.
Then, learn some basic facts about each college and read through reviews. Although College Simply isn't as thorough as some other college search tools, it's a useful place to start.
8. College XPress
Over 4.2 million students use College Xpress to find colleges and browse rankings. In addition to getting matched with schools, you can scan over $7 billion in scholarship opportunities. After you create an account, you'll be able to sign back in later to revisit your college list or track your scholarship applications.
9. Peterson's
If you're just beginning the college search process, Peterson's College Search tool could be a good starting point. Its College Discovery Center provides pre-made lists of schools categorized by major or field. You can also use the site's search function to narrow your results by major, location or another keyword. From there, Peterson's delivers the same filtering functionality as its competitors.
(Visited 37 times, 1 visits today)
Related